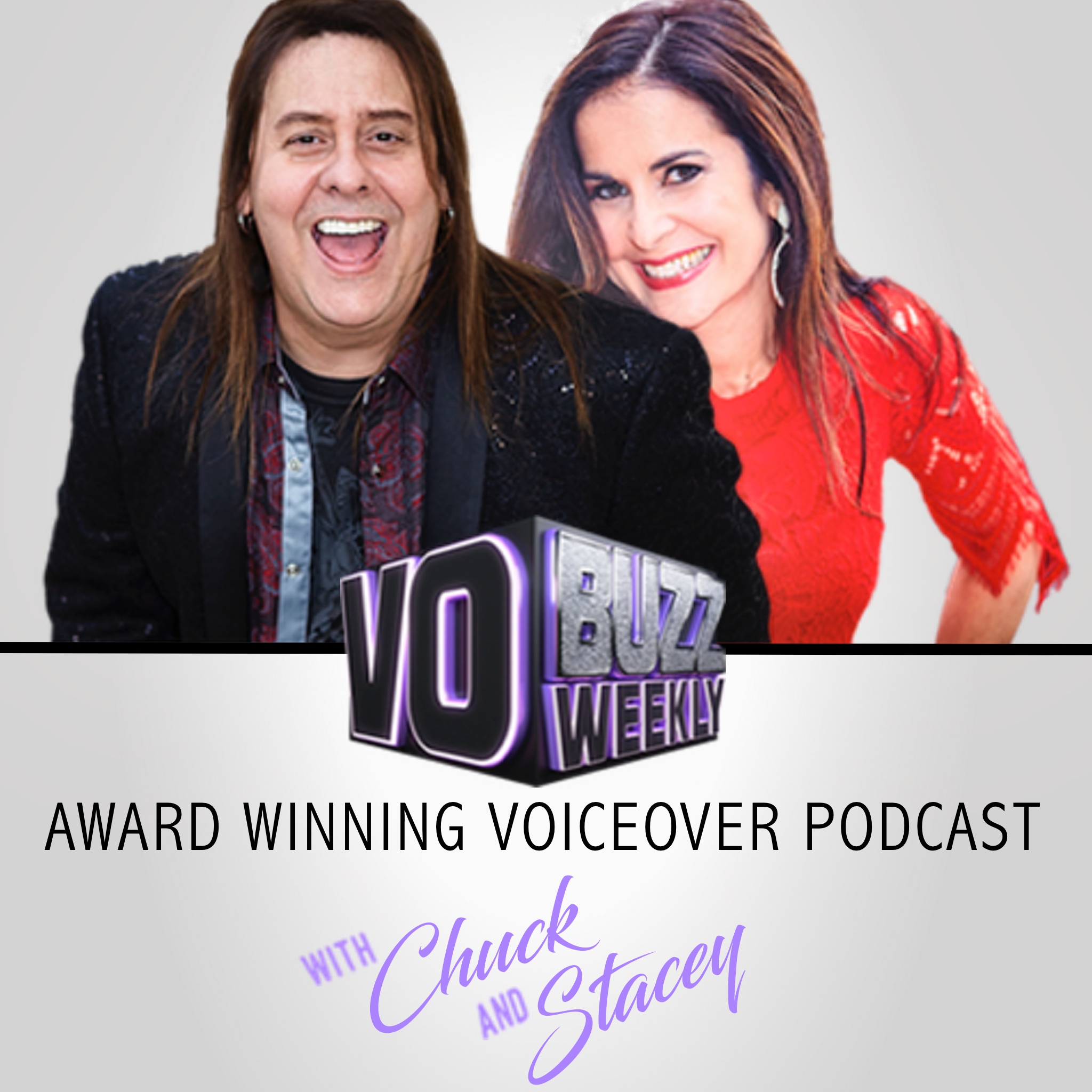 Chuck and Stacey conclude their interview with Casting Director, Ivy Isenberg of Ivy Isenberg Casting who has more than fifteen years of experience working in animation, video games, film and television like TripTank, Robot Chicken, Jeff and Some Aliens, Call of Duty, Curse of Chucky and YouTube hit, The High Fructose Adventures of the Annoying Orange on Comedy Central.
Ivy explains some of the factors for hiring actors which comes down to who completes the Producer's vision for the project and she talks about the importance of scratch recordings. She did the TV casting for The High Fructose Adventures of The Annoying Orange on Comedy Central and answers how much she considers social media influencers and YouTube personalities when casting projects.
She gives advice to people with a passion to pursue a voiceover career starting with a willingness to work hard, take classes, learn the craft and different genres and work the business side of the industry too.
She talks about casting real kids for roles versus adults who play kids and speaks to some of the key elements in performance capture work like having an expressive face in addition to strong acting chops.
Ivy reveals what she would do if she was not a casting director that includes going into local politics to help Los Angeles and opening up a sticker store. She tells the most gratifying parts of her job from helping people achieve their goals and dreams to making a meaningful contribution. She reflects on her personal philosophy of the only important things in life are love and being happy with yourself.
As the Casting Director of the movie CURSE OF CHUCKY, Chuck and Stacey show pictures of their recent Chucky inspired Halloween costume then Ivy talks about the kinds of projects she likes to work on, in the realm of counter culture and what she calls, "Comic Con cool." The interview ends with a conversation about something Ivy is working on to change about herself and her desire to only work with people who are respectful. Ivy's closing words … "Be good to each other and try hard." Follow us all on Twitter @IvyIsenberg, @staceyjaswad, @demosthatrock, @vobuzzweekly
Watch more videos and get the latest voiceover news, advice and updates on contests and giveaways at http://vobuzzweekly.com