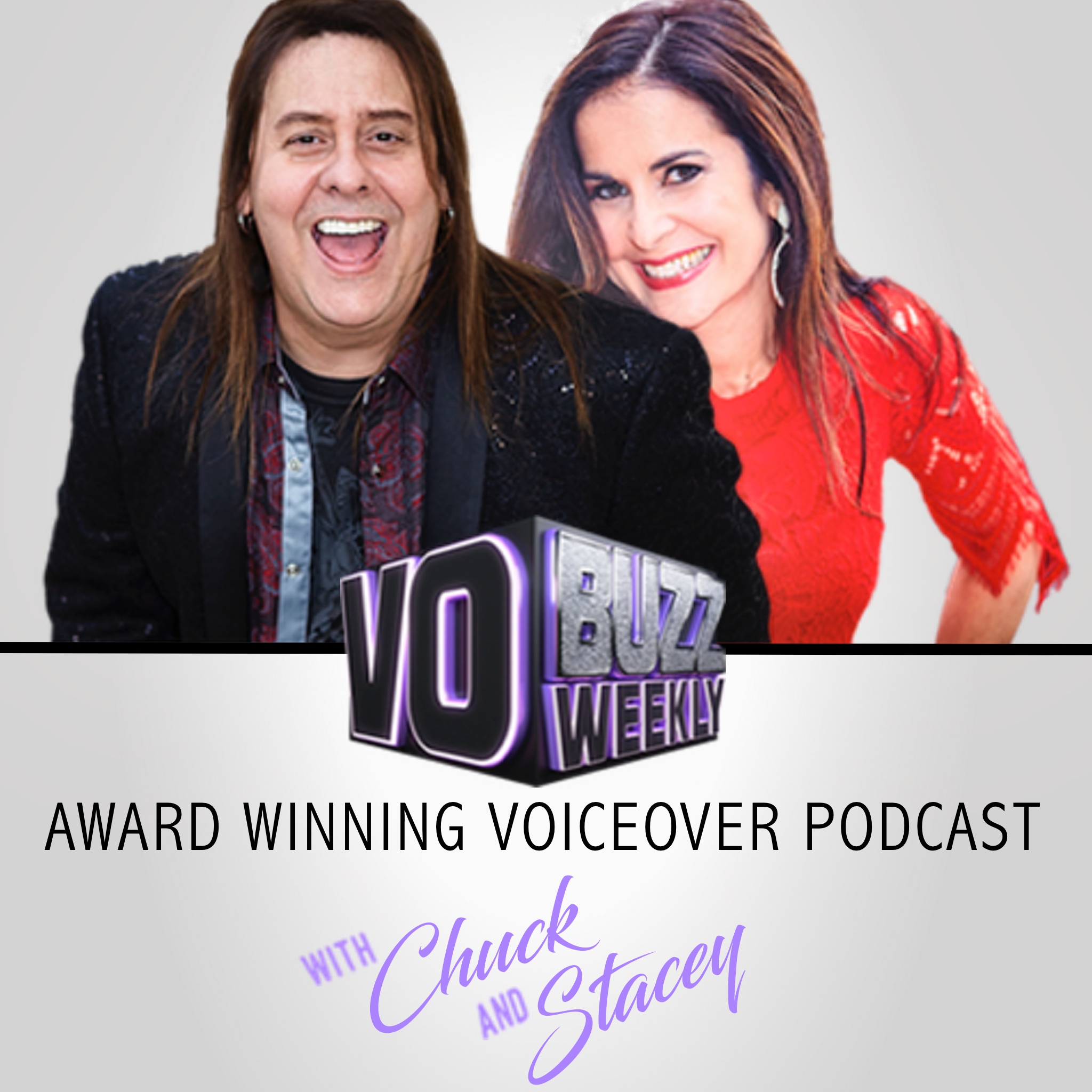 Join Chuck and Stacey and their phenomenal guest, audiobook narrator and actress, Kathe Mazur, also loved for her brilliant work in movies like American Sniper and TV shows like TNT's Major Crimes and The Closer. Kathe recalls some childhood experiences that sparked her desire to be an actor that included her love of reading aloud.
She tells the story of how she found her way from the stage to television to audiobook narrating for Penguin Random House, formerly Books on Tape, by way of doing volunteer work with narrator Karen White.
She explains what she likes about working in both narration and on-camera worlds and shares the questions she always asks herself about her performances. Kathe talks about how narrating books is a great life lesson because it requires you make to strong choices and to keep moving forward.
Kathe offers some wisdom for narrators from owning your point of view to making sure every sentence is interpreted in a way that is personal to you. She recounts the experience she had narrating the Jonestown survivor's memoir, SEDUCTIVE POISON by Deborah Layton who wanted to be with her in the studio during the recording. She tells what prompts her to pass on a book in order to remain authentic, believing that "Saying no as a strategy is different than saying no as a conviction."
With regard to narration demos, she feels that you should lead with your strengths and put things on it that you would most likely be hired to read. Though she feels her wheelhouse is emotional, evocative literary fiction, Kathe also love non-fiction as well. She gives another amazing tip about this genre for narrators encouraging them to fall in love with the conversation and play to the listener who is deeply interested in the topic, don't try to win over the one who is not.
Watch more videos and get the latest voiceover news, advice and updates on contests and giveaways at http://vobuzzweekly.com
CONNECT WITH US ON SOCIAL MEDIA
Facebook: http://www.facebook.com/VOBuzzWeekly
Twitter: http://www.twitter.com/VOBuzzWeekly
Instagram: https://instagram.com/vobuzzweekly
Pinterest: http://www.pinterest.com/vobuzzweekly/
VO BUZZ WEEKLY IS SPONSORED BY:
Demos That Rock
http://www.demosthatrock.com
Neumann Sennheiser Microphones USA http://www.neumannusa.com
http://en-us.sennheiser.com
Throat Coat Tea
http://www.traditionalmedicinals.com
Entertainer's Secret
http://www.entertainers-secret.com
Najla's Bodygood Bars
http://najlas.com/index.php/products/...
Stacey J. Aswad
http://www.staceyjaswad.com
Voiceover Essentials
http://voiceoveressentials.com
Voiceover T-Shirts, Hats, Jackets, and MORE!
http://www.vobuzzweekly.com/store.html