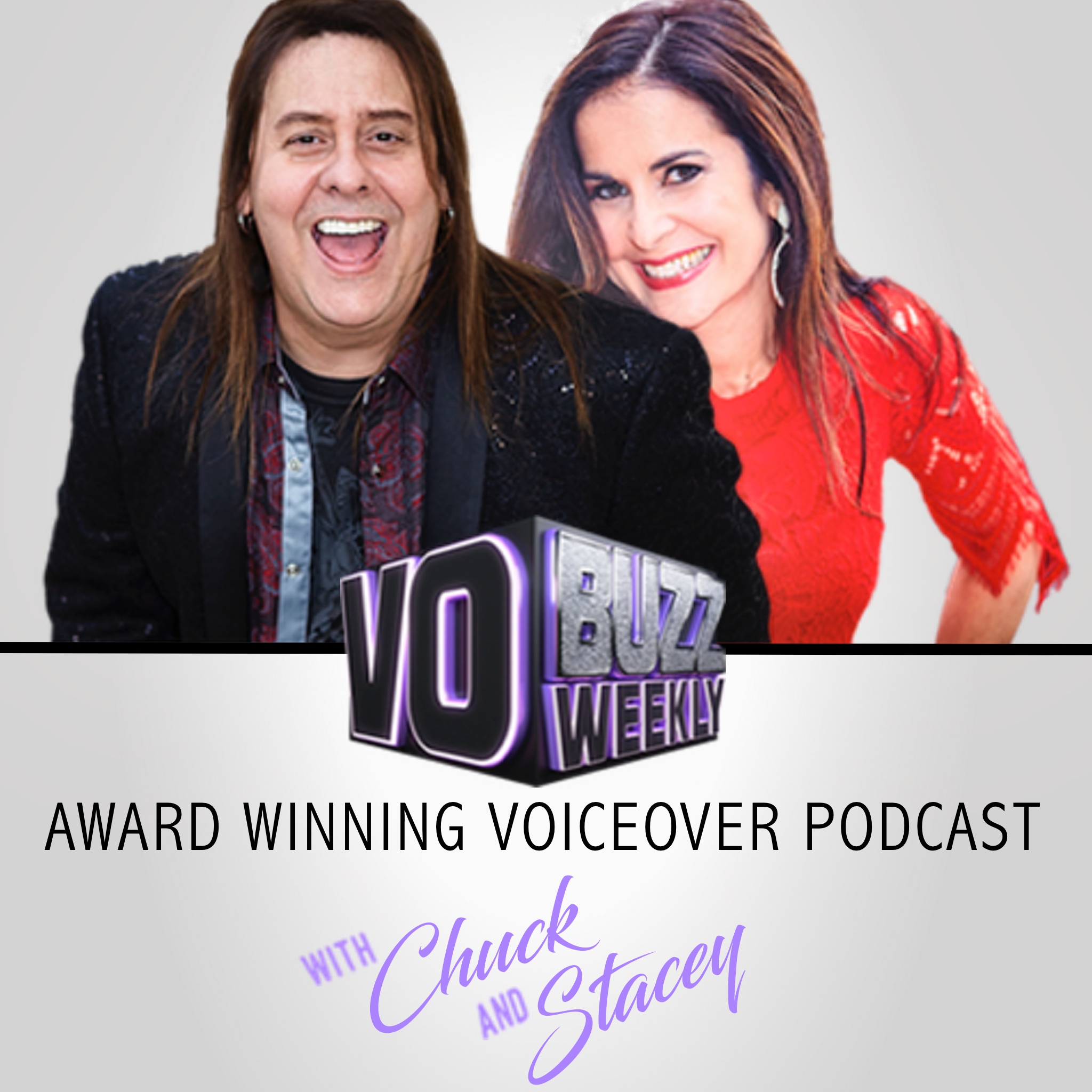 Chuck and Stacey continue the fun and insightful conversation with Kathe Mazur, TNT Major Crimes' DDA Andrea Hobbs, and also award-winning audiobook narrator. She gives sage advice to people wanting to do narration which means discovering if you love reading out loud, are able to do accents, have a good ear for tone, character and reading for clues. She speaks to the challenge of finding subtle nuances of characters of different genders, ages and ethnicities in order to move the story forward.
Kathe credits narrator friend Scott Brick for sound advice he gave her early on that she get a great engineer and editor to do her books. She explains how her guest star role of DDA Andrea Hobbs on the TV series The Closer led to a series regular spot on the spinoff show Major Crimes on TNT, currently in its 5th season. She shares more about the joy of working with the show's cast and crew and that it's a dream job and character for her to play.
She loves everything she gets to do for work and believes that your dream career doesn't happen until you show up, are of service and make it happen. Kathe answers what she would do differently if she was starting her career over now and shares some feedback she got from VO coach, Nancy Wolfson about her voice.
Kathe expresses some lessons she has learned over the years from, "Trying to make yourself more, makes you become less" to "Knowing you are something, know what you want to say and believe what you are saying." She tells what happens when people don't know how to pronounce her name and gives a beautiful definition of what success means to her. The final question reveals what Kathe has lost that she would love to find that deals with the wonder and optimism for the future. Follow everyone on Twitter @KatheMazur @staceyjaswad @demosthatrock @vobuzzweekly
Watch more videos and get the latest voiceover news, advice and updates on contests and giveaways at http://vobuzzweekly.com
CONNECT WITH US ON SOCIAL MEDIA
Facebook: http://www.facebook.com/VOBuzzWeekly
Twitter: http://www.twitter.com/VOBuzzWeekly
Instagram: https://instagram.com/vobuzzweekly
Pinterest: http://www.pinterest.com/vobuzzweekly/
VO BUZZ WEEKLY IS SPONSORED BY:
Demos That Rock
http://www.demosthatrock.com
Neumann Sennheiser Microphones USA http://www.neumannusa.com
http://en-us.sennheiser.com
Throat Coat Tea
http://www.traditionalmedicinals.com
Entertainer's Secret
http://www.entertainers-secret.com
Najla's Bodygood Bars
http://najlas.com/index.php/products/...
Stacey J. Aswad
http://www.staceyjaswad.com
Voiceover Essentials
http://voiceoveressentials.com
Voiceover T-Shirts, Hats, Jackets, and MORE!
http://www.vobuzzweekly.com/store.html