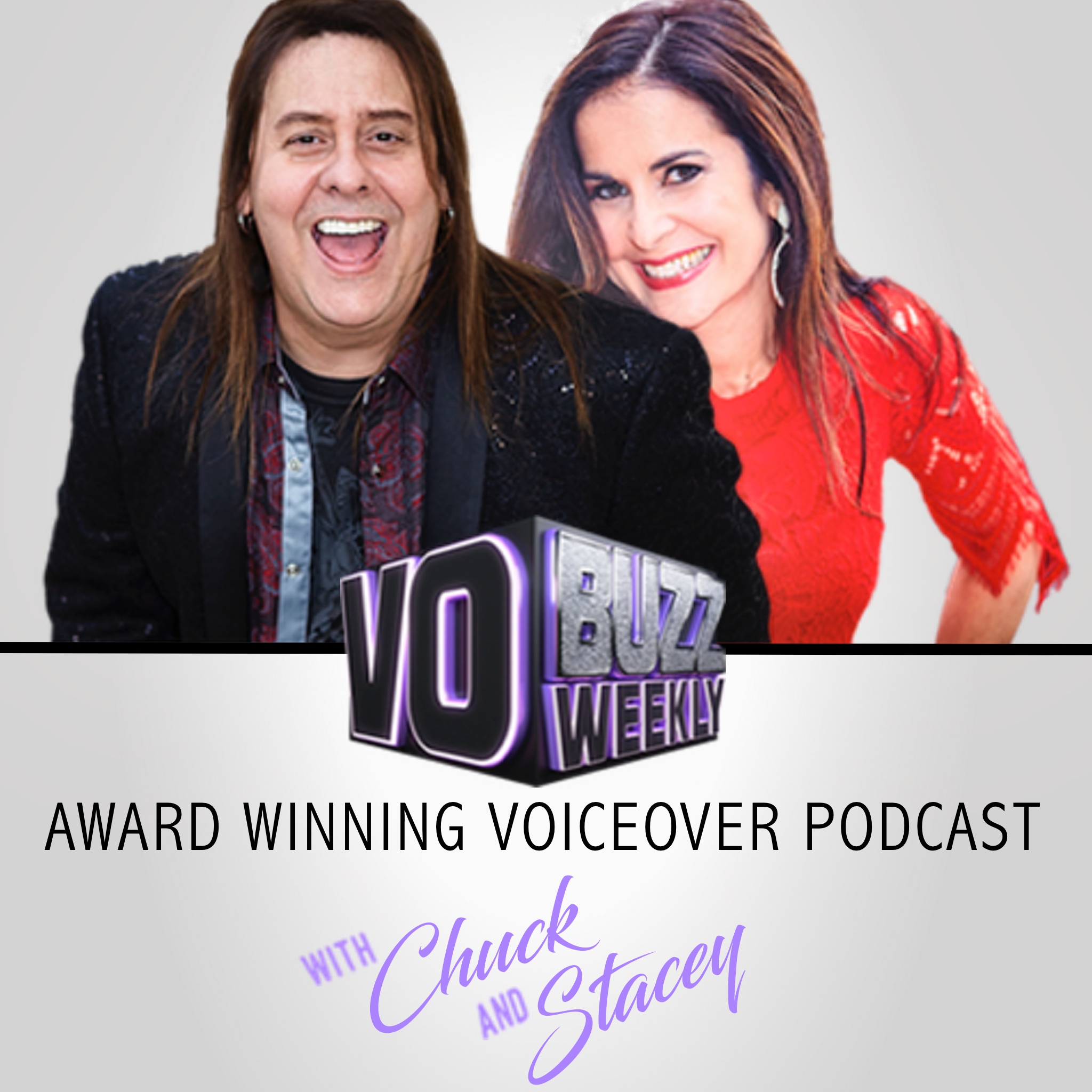 Chuck and Stacey continue talking with bilingual voice talent Sylvia Villagran, known for her impressive work in promos, commercials, trailers, live announce and radio imaging, in both the English and Spanish markets. She comments on the Spanish dialect that is most in demand with respect to national and regional work. Sylvia shares how her desire to give back and share her experiences has lead to starting to coach bilingual voice talent, inspired by her teaching a class for crossover voice talent at the Don LaFontaine Voiceover Lab. Sylvia can be reached about coaching by DM on Twitter @sylviavillagran
She tells some of the most memorable and thrilling moments from her recent honor of announcing the 2016 Democratic National Convention, a stand out opportunity in her career to date. Read more about it on her website, http://sylvia-villagran.com/blog/
Sylvia discusses her need to always continue improving her skills and appreciates every job as it happens including some challenging work that stretches her past her comfort zone for the Mun2 Network. She reveals that she listens to everything and is constantly inspired by the work of her voiceover colleagues. Sylvia reflects on what advice she would give to herself if she were starting her career today, celebrates her Voice Arts Awards nomination for Outstanding Body Of Work and along with Chuck & Stacey, and expresses gratitude for the contribution of Joan Baker and Rudy Gaskins. She defines what success means for her which includes getting to do what she loves everyday.
Sylvia shares her scariest moment as a live announcer from the 2016 Democratic National Convention and find out some of Sylvia's favorite foods. Follow Chuck, Stacey and Sylvia on Twitter @sylviavillagran @vobuzzweekly @staceyjaswad @demosthatrock
Watch more videos and get the latest voiceover news, advice and updates on contests and giveaways at http://vobuzzweekly.com
CONNECT WITH US ON SOCIAL MEDIA
Facebook: http://www.facebook.com/VOBuzzWeekly
Twitter: http://www.twitter.com/VOBuzzWeekly
Instagram: https://instagram.com/vobuzzweekly
Pinterest: http://www.pinterest.com/vobuzzweekly/
VO BUZZ WEEKLY IS SPONSORED BY:
Demos That Rock
http://www.demosthatrock.com
Neumann Sennheiser Microphones USA http://www.neumannusa.com
http://en-us.sennheiser.com
Throat Coat Tea
http://www.traditionalmedicinals.com
Entertainer's Secret
http://www.entertainers-secret.com
Najla's Bodygood Bars
http://najlas.com/index.php/products/...
Stacey J. Aswad
http://www.staceyjaswad.com
Voiceover Essentials
http://voiceoveressentials.com
Voiceover T-Shirts, Hats, Jackets, and MORE!
http://www.vobuzzweekly.com/store.html