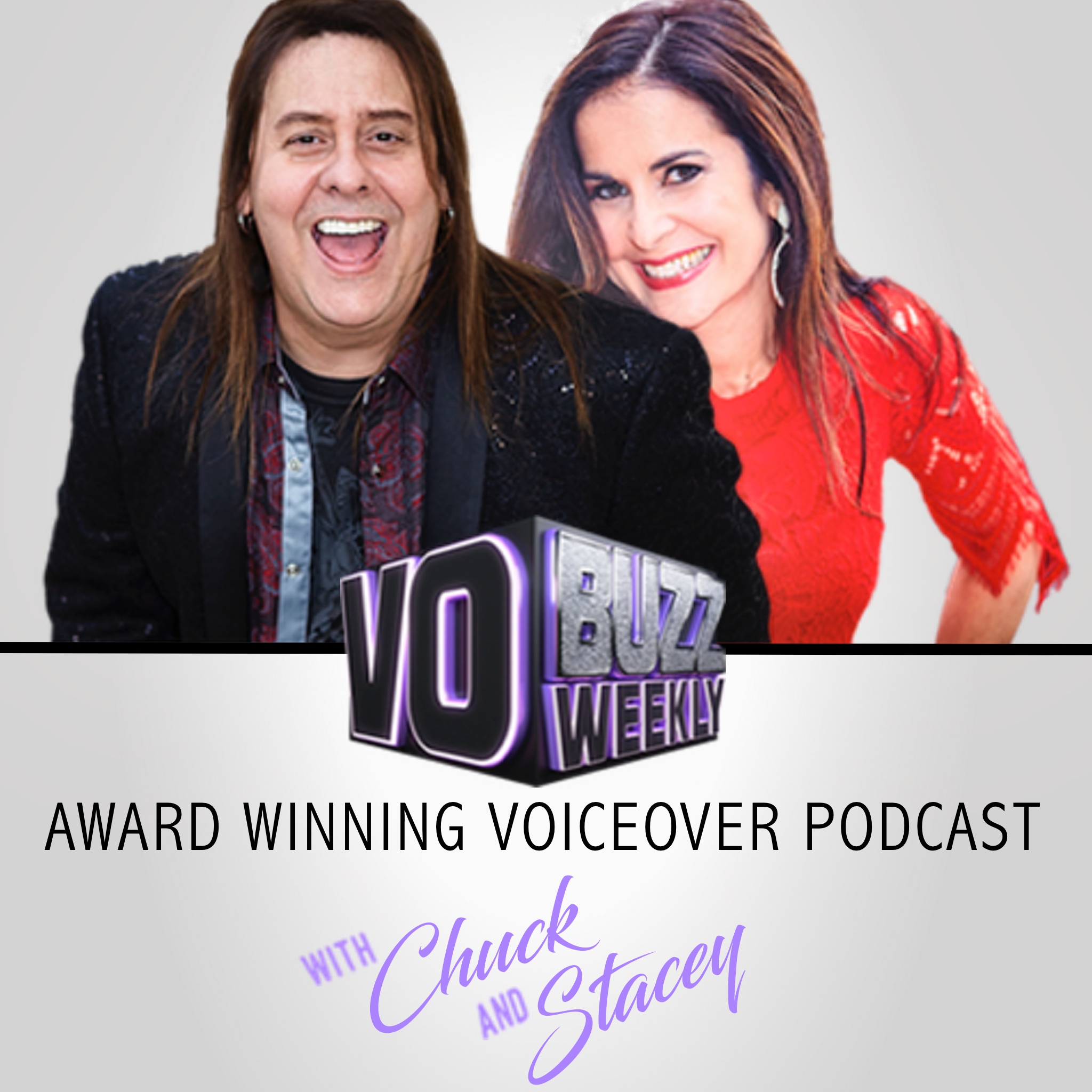 Chuck and Stacey are excited to sit down and chat with, Konrad Zukowski, the creator of the Kaotica Eyeball while he was in Los Angeles from Canada. Konrad talks about how his love of music inspired him to create the Kaotica Eyeball as a portable and affordable solution for sound isolation. The totally custom and patented Eyeball took over 3½ years to develop and perfect with much work, sacrifice and financial expense involved. His genius piece of gear was embraced immediately by top music industry producers like Grammy Award®-winning multi-platinum producer David Hodges, DJ's and artists like Dr. Dre, Lady Antebellum and Greyson Chance and now A-list voiceover talent are loving to use the Eyeball as well.
Konrad took great care in his design to make sure it preserves the integrity of the voice and be ideal for those who have space or the budget limitations. He reveals there are new products coming out in 2017 to address condenser mics like the Sennheiser 416 and and larger microphones like the Neumann U47.
He offers some tips for using the Eyeball properly like avoiding inexpensive XLR cables and mics as the frequency spectrum is not aligned properly, avoid multi-use microphones and highly recommends the Apogee 1 Mic as his preferred USB microphone. He also encourages talent to experiment with different areas in your room, avoid corners and make sure the microphone is facing the correct direction.
Get in on the very generous giveaway! Konrad is randomly selecting viewers who Watch, Like and Comment on this video a Kaotica Eyeball – one a week until Christmas, giveaway ends December 26, 2016.
Chuck and Stacey have happily joined forces with Konrad and endorsed this amazing product as their newest spokespersons. Make sure to go to KaoticaEyeball.com to watch a video testimonial Konrad and his team filmed with Stacey earlier this year.
Konrad shares the ultimate goal for his company and products which includes giving people the knowledge and freedom to succeed in their career and especially for voice talent just starting out an affordable option to help them be at the top of their game. To learn more and purchase a Kaotica Eyeball, go to KaoticaEyeball.com
Thanks for subscribing to the VO Buzz Weekly channel and for following everyone on Twitter @vobuzzweekly @kaoticaeyeball @staceyjaswad @demosthatrock and on Instagram @vobuzzweekly @staceyjaswad @kaoticaeyeball
Watch more videos and get the latest voiceover news, advice and updates on contests and giveaways at http://vobuzzweekly.com
CONNECT WITH US ON SOCIAL MEDIA
Facebook: http://www.facebook.com/VOBuzzWeekly
Twitter: http://www.twitter.com/VOBuzzWeekly
Instagram: https://instagram.com/vobuzzweekly
Pinterest: http://www.pinterest.com/vobuzzweekly/
VO BUZZ WEEKLY IS SPONSORED BY:
Demos That Rock
http://www.demosthatrock.com
Neumann Sennheiser Microphones USA http://www.neumannusa.com
http://en-us.sennheiser.com
Throat Coat Tea
http://www.traditionalmedicinals.com
Entertainer's Secret
http://www.entertainers-secret.com
Najla's Bodygood Bars
http://najlas.com/index.php/products/...
Stacey J. Aswad
http://www.staceyjaswad.com
Voiceover Essentials
http://voiceoveressentials.com
Voiceover T-Shirts, Hats, Jackets, and MORE!
http://www.vobuzzweekly.com/store.html
Executive producers

Category

License