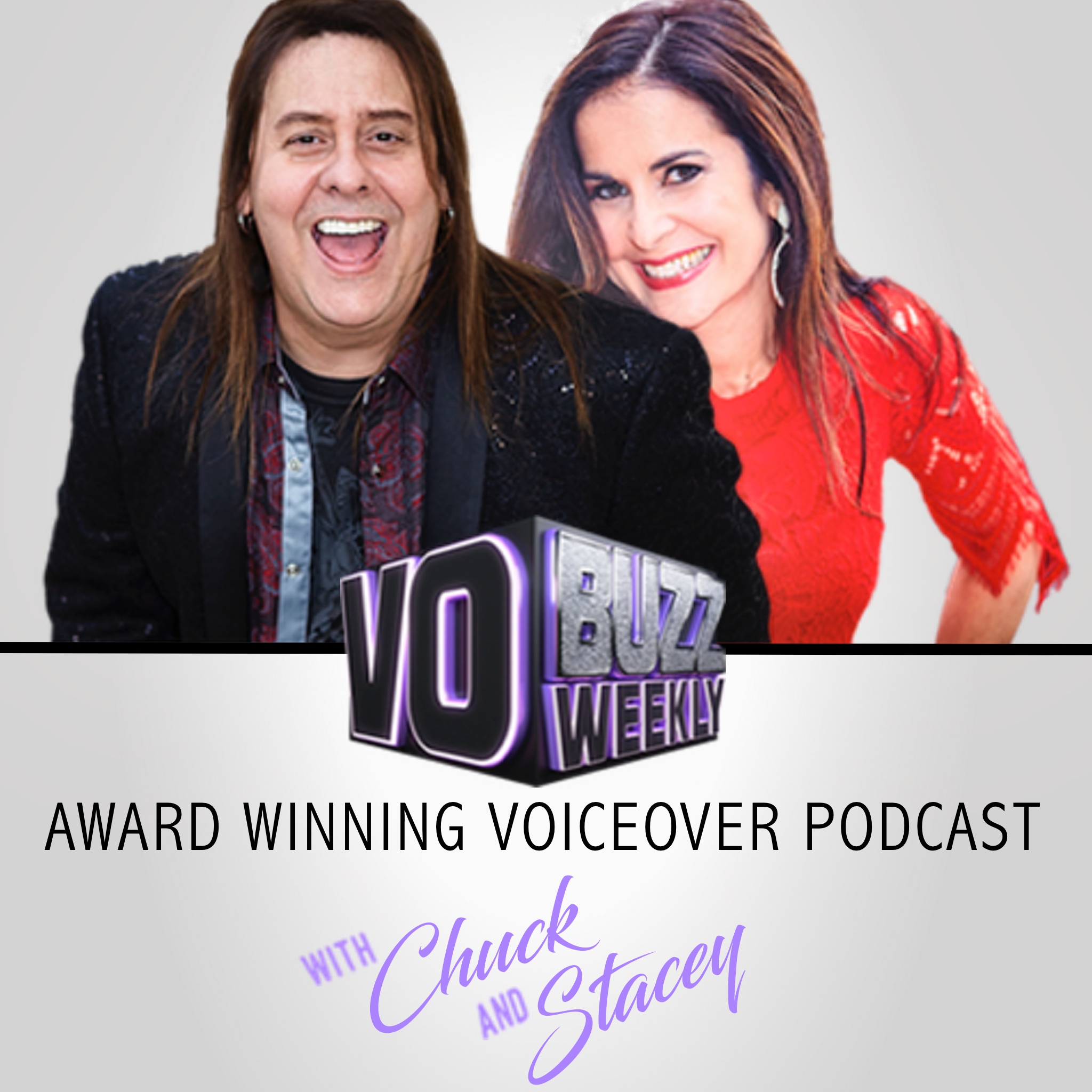 Chuck and Stacey are excited to get BUZZ-ed with the incredible Jim Meskimen, TV, Film and Voice Over Actor heard in The Boondocks and Avengers Assemble, celebrity impressionist, star of the live show Jimpressions and host of the Celebrity Podcast on YouTube. Jim talks about growing up in show business watching his mom, actress Marion Ross, who played Mrs. Cunningham in the TV series Happy Days.
Jim shares the epiphany he had during a brief exchange with actor Harvey Keitel in Europe that helped him decide to pursue a career as a performer instead of a painter. He shares his love, respect and admiration for his Mom, celebrating the wonderful things about her and what he learned from her about navigating the ups and downs of the entertainment business.
Jim breaks down his process for mastering an impression and voice matching a celebrity or historic figure like President John F. Kennedy by using the signature tone and textures of his own voice. He talks about the importance of having good training in improvisation and striking a balance to respect the words as they are written. He reflects on what his strengths are as an actor and voice over actor that includes his love of words, his skills as a writer and the musicality of the language.
He tells the story of the summer job he had doing storyboards at Hanna-Barbera that led to working for Rank and Bass on the original Thundercats series as the lead character designer. And later when he was cast in the new Thundercats series, getting to share some of his original designs with the show's creative team. Jim describes his incredible experience competing on NBC's America's Got Talent in 2013.
He shares some advice he got from his Mom and other people he respects that has helped him in his career that speaks to staying true to your dreams and having persistence. Jim offers some great advice to other voice over actors about making no excuses to create your own content and if you keep doing what you love and want to do eventually someone will pay you for it. The episode closes with Jim reflecting on one of his most unique career experiences to date.
Follow everyone on Twitter @vobuzzweekly @demosthatrock @staceyjaswad @jimrossmeskimen
Watch more videos and get the latest voiceover news, advice and updates on contests and giveaways at http://vobuzzweekly.com
CONNECT WITH US ON SOCIAL MEDIA
Facebook: http://www.facebook.com/VOBuzzWeekly
Twitter: http://www.twitter.com/VOBuzzWeekly
Instagram: https://instagram.com/vobuzzweekly
Pinterest: http://www.pinterest.com/vobuzzweekly
VO BUZZ WEEKLY IS SPONSORED BY:
Demos That Rock
http://www.demosthatrock.com
Neumann Sennheiser Microphones USA http://www.neumannusa.com
http://en-us.sennheiser.com
Throat Coat Tea
http://www.traditionalmedicinals.com
Entertainer's Secret
http://www.entertainers-secret.com
Najla's Bodygood Bars
http://najlas.com/index.php/products/...
Stacey J. Aswad
http://www.staceyjaswad.com
Voiceover Essentials
http://voiceoveressentials.com
Voiceover T-Shirts, Hats, Jackets, and MORE!
http://www.vobuzzweekly.com/store.html