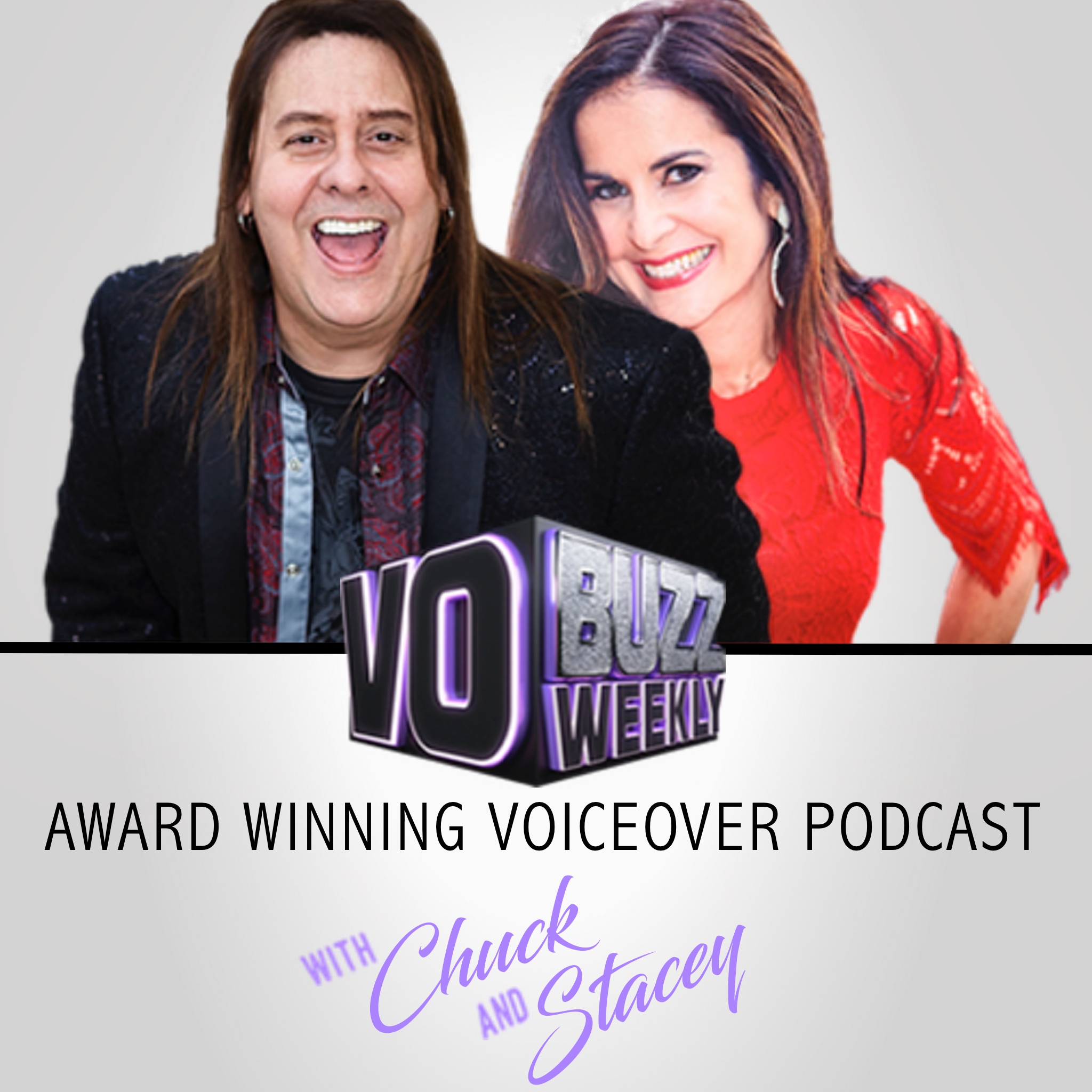 Chuck and Stacey are honored to welcome teaching and voice over casting icons, Harvey and Cathy Kalmenson to the show. Since 1993, they have been casting and directing radio and TV commercials, animation, audiobooks and video games and are the creators of The famous Kalmenson Method, the highly respected voice over acting teaching program.
Originally from Chicago, Cathy shares her background working in talent payment at Leo Burnett Advertising in Chicago then at Abrams Rubiloff in Los Angeles. She would then go on to agenting at Tisherman Agency and in the celebrity division at Special Artists. Her love for casting was discovered at The Voicecaster and would lead her and Harvey to form Kalmenson and Kalmenson in 1993 that to date boasts a database of more than 28,000 talented voice over actors.
Harvey explains the origin of his popular nickname "Da Harv" and how his background in legit theatre and stage managing led him to accept a job voice directing at Abrams Rubiloff where he met his future wife and business partner, Cathy. Harvey expresses his passion for voice over actors to be method actors and the importance of knowing "why" they are saying the words on the page.
The two talk about what keeps them inspired to be a part of the voice over business and Chuck and Stacey sing the praises of the Kalmenson's for their amazing industry contributions in casting and teaching. Cathy speaks to some of the current commercial trends that include being truthful, vulnerable and authentic.
They talk about what talent buyers and producers are wanting from voice over talent and the ways they rely on Harvey and Cathy to think outside the box and find them who they want for their projects. They are adept at translating writer's speak into agent's speak and then into actor's speak so they can capture the essence of the copy.
Harvey talks about the importance of improvisation in life and in acting. He encourages talent to not throw away their craft when doing commercials and be responsive to what is happening. He adds that directing commercials is some of the most difficult work to do.
Follow everyone on Twitter @vobuzzweekly @kalmenson @chuckduran @staceyjaswad and on Instagram @vobuzzweekly @staceyjaswad
Watch more videos and get the latest voiceover news, advice and updates on contests and giveaways at http://vobuzzweekly.com
CONNECT WITH US ON SOCIAL MEDIA
Facebook: http://www.facebook.com/VOBuzzWeekly
Twitter: http://www.twitter.com/VOBuzzWeekly
Instagram: https://instagram.com/vobuzzweekly
Pinterest: http://www.pinterest.com/vobuzzweekly/
VO BUZZ WEEKLY IS SPONSORED BY:
Demos That Rock
http://www.demosthatrock.com
Neumann Sennheiser Microphones USA http://www.neumannusa.com
http://en-us.sennheiser.com
Throat Coat Tea
http://www.traditionalmedicinals.com
Entertainer's Secret
http://www.entertainers-secret.com
Najla's Bodygood Bars
http://najlas.com/index.php/products/...
Stacey J. Aswad
http://www.staceyjaswad.com
Voiceover Essentials
http://voiceoveressentials.com
Voiceover T-Shirts, Hats, Jackets, and MORE!
http://www.vobuzzweekly.com/store.html