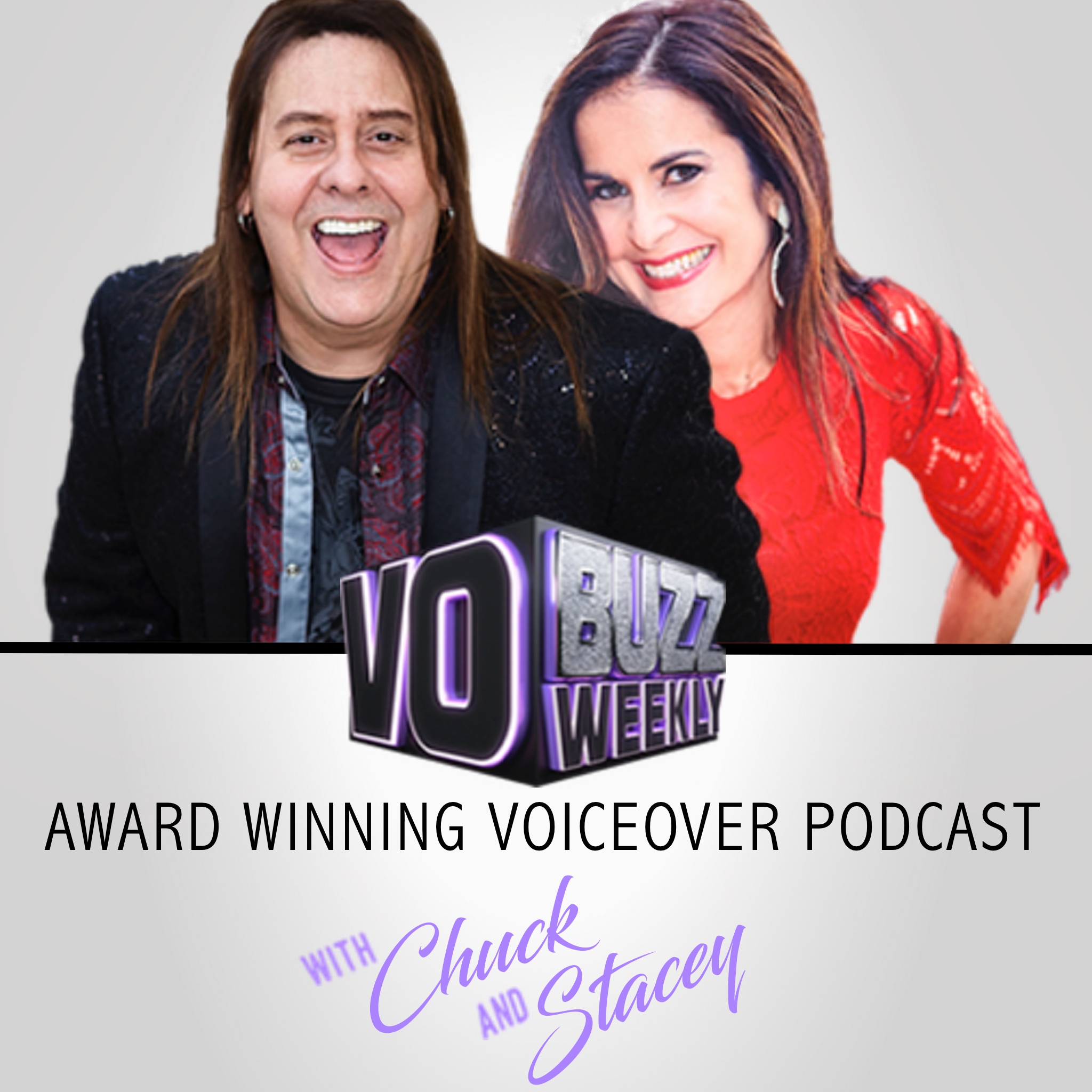 Chuck and Stacey's conversation with Casting Directors, beloved teachers and creators of the Kalmenson Method, Harvey and Cathy Kalmenson continues with Cathy describing current trends in commercial voice over reads that she calls "experiential" and explains how she and Harvey try to engage voice over actors to share their life experience with the audience. They tell the story of how they got engaged after 11 years together and the couple shares what they thought of each other when they first met.
Hear in more detail about the famous Kalmenson Method and the ways it's inspired by the teachings of greats like Stanislavski from always telling the truth, having something in your head before you open your mouth and the idea of talking and responding to someone. Viewers can learn more and register for classes at http://www.kalmenson.com
Cathy breaks down their intricate step-by-step process for casting projects starting with getting talent names from agents and listening to demos to determine who will get the opportunity to audition in one of their coveted few spots. Since they direct all of their auditions, they speak to what they're listening for that stands out and aligns with what the client is wanting for their project. Harvey talks about why he thinks he is an effective director and illustrates his point with a story of when he directed, Orson Welles.
Cathy speaks to why she thinks Harvey is such a great director from holding actor's in high regard to being a great communicator and audience. Harvey cautions voice over actors to not be self-involved and they both give some valuable advice of what voice actor's should avoid like not coughing "on mic" and questioning direction as well as things to strive to do like being on time, easy to work with and prepared. The pair offers some great self-directing tips and stresses the importance of practicing your craft everyday and following your instincts.
Follow everyone on Twitter @vobuzzweekly @kalmenson @chuckduran @staceyjaswad and on Instagram @vobuzzweekly @staceyjaswad
Watch more videos and get the latest voiceover news, advice and updates on contests and giveaways at http://vobuzzweekly.com
CONNECT WITH US ON SOCIAL MEDIA
Facebook: http://www.facebook.com/VOBuzzWeekly
Twitter: http://www.twitter.com/VOBuzzWeekly
Instagram: https://instagram.com/vobuzzweekly
Pinterest: http://www.pinterest.com/vobuzzweekly/
VO BUZZ WEEKLY IS SPONSORED BY:
Demos That Rock
http://www.demosthatrock.com
Neumann Sennheiser Microphones USA http://www.neumannusa.com
http://en-us.sennheiser.com
Throat Coat Tea
http://www.traditionalmedicinals.com
Entertainer's Secret
http://www.entertainers-secret.com
Najla's Bodygood Bars
http://najlas.com/index.php/products/...
Stacey J. Aswad
http://www.staceyjaswad.com
Voiceover Essentials
http://voiceoveressentials.com
Voiceover T-Shirts, Hats, Jackets, and MORE!
http://www.vobuzzweekly.com/store.html