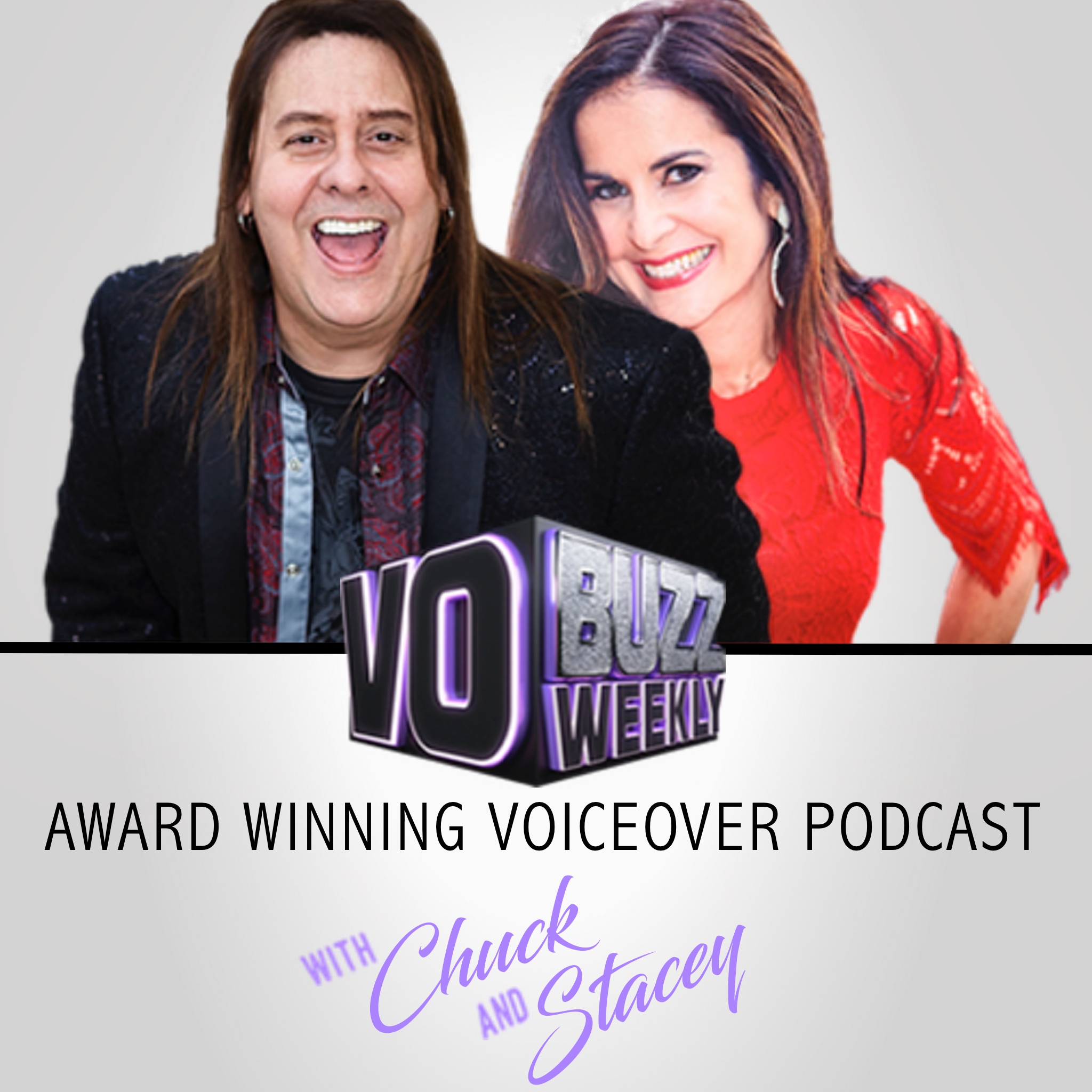 Chuck and Stacey kickoff Season 6 of VO Buzz Weekly with accomplished on camera and voice over acting phenom, Nolan North, loved for his work in hundreds of video games like Uncharted, Assassin's Creed, Deadpool, Destiny, Prince of Persia, Call of Duty and the hit TV series, Pretty Little Liars. Nolan talks about his background that includes degrees in journalism and broadcasting, his experience working as TV reporter and his early years as an actor in New York. He discusses the catalyst for moving to Los Angeles and the contract role he booked shortly thereafter on the daytime drama, Port Charles.
Not having a Plan B, Nolan shares some of the jobs he did to support himself from being a bartender, waiter and putting up crown moulding with fellow voice actor Chris Edgerly. He speaks to truly enjoying the process of acting and some of his strengths like having a good imagination, not being self-conscious and embracing the spirit of play.
Nolan expresses love and gratitude for his longtime voice over agents Pat Brady and Cathey Lizzio of CESD Talent for guiding his career.
And Stacey, also a CESD client, chimes in with her #CESDPride for the whole team there.
Loved for his portrayal video game hero, Nathan Drake, in scriptwriter Amy Hennig's Uncharted series, Nolan talks about how this project was his big break and shares the funny story of how he got the role. He shares a great Sean Connery impersonation and talks about getting to work with his heroes who are now great friends like Jess Harnell, Rob Paulsen, Maurice LaMarche, Frank Welker, Jeff Bennett and Kevin Michael Richardson.
Nolan recalls some voice over advice he gave to his son about pursuing a voice acting career that can help other voice actors too, encouraging you to be authentic to who you are, embracing the unique things you can do and always strive to be a great actor.
Follow everyone on Twitter @vobuzzweekly @chuckduran @staceyjaswad @nolan_north and on Instagram @vobuzzweekly @staceyjaswad @reallynolannorth
Watch more videos and get the latest voiceover news, advice and updates on contests and giveaways at http://vobuzzweekly.com
CONNECT WITH US ON SOCIAL MEDIA
Facebook: http://www.facebook.com/VOBuzzWeekly
Twitter: http://www.twitter.com/VOBuzzWeekly
Instagram: https://instagram.com/vobuzzweekly
Pinterest: http://www.pinterest.com/vobuzzweekly/
VO BUZZ WEEKLY IS SPONSORED BY:
Demos That Rock
http://www.demosthatrock.com
Neumann Sennheiser Microphones USA http://www.neumannusa.com
http://en-us.sennheiser.com
Throat Coat Tea
http://www.traditionalmedicinals.com
Entertainer's Secret
http://www.entertainers-secret.com
Najla's Bodygood Bars
http://najlas.com/index.php/products/...
Stacey J. Aswad
http://www.staceyjaswad.com
Voiceover Essentials
http://voiceoveressentials.com
Voiceover T-Shirts, Hats, Jackets, and MORE!
http://www.vobuzzweekly.com/store.html