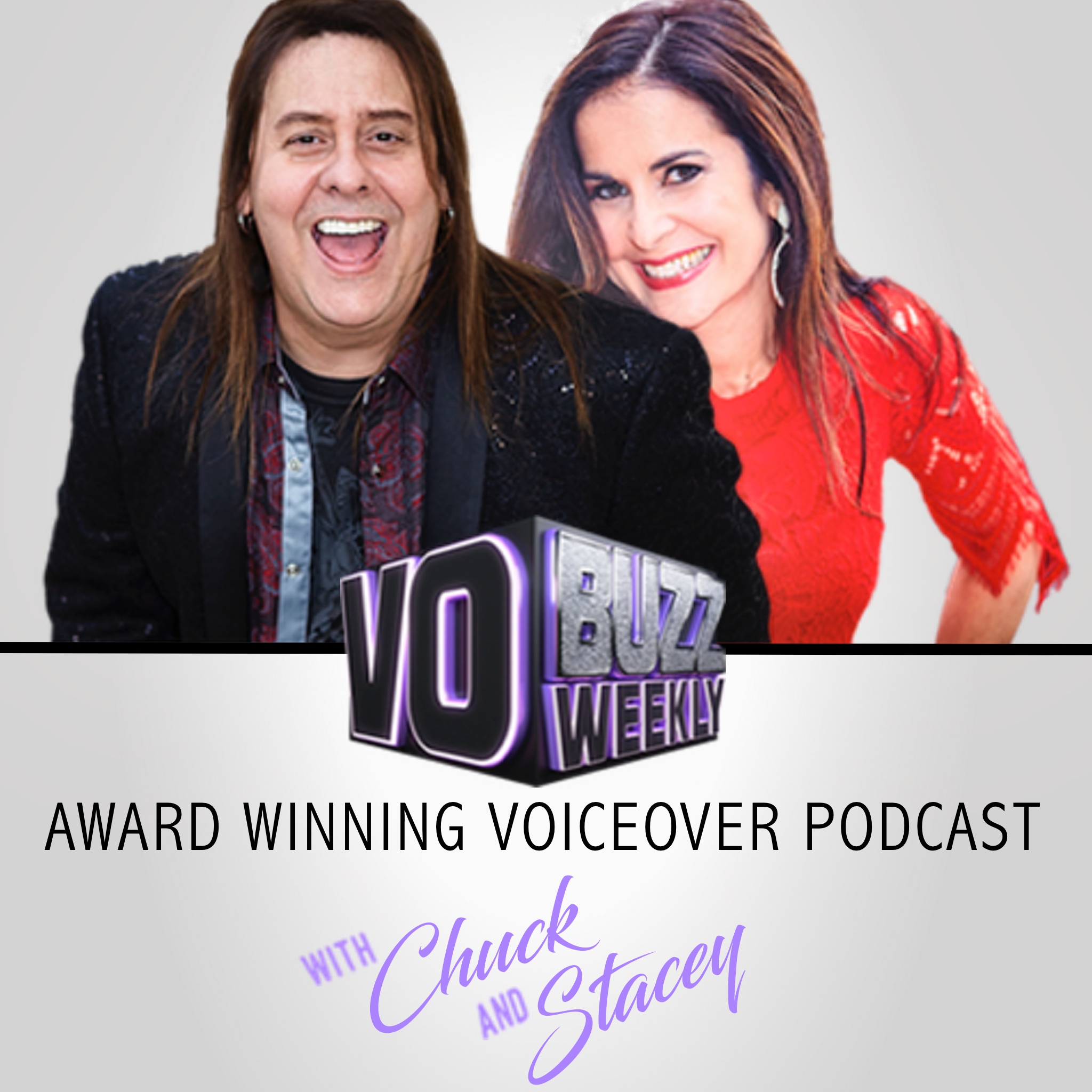 Season 6 of VO Buzz Weekly continues with Chuck and Stacey's conversation with the multi-talented actor, Nolan North, beloved for his hundreds of video game and animation voice over credits like Uncharted, Assassin's Creed, Deadpool, Destiny, Prince of Persia, Call of Duty, Young Justice, Home, Blaze and the Monster Machines and on camera work like in Pretty Little Liars, Big Love, Port Charles and more.
Nolan discusses the types of characters he likes to play and demonstrates the ways he "plays in the vocal sandbox" to create new voices from adding an accent to doing a bad impression of a celebrity. He talks about the new mobile gaming project, created by Alan Tudyk, that he acts and produces on called Con Man: The Game. It's a free game to download and is perfect for super fans and cosplayers who want to literally be a part of the game, so check it out.
Nolan answers how he prefers to approach auditions by using the given artwork for inspiration and showing his range to play other characters in an alternate take. He offers advice to those wanting to become a professional actor to work in large regional markets first to meet directors and build your skills and resume. Without any regrets, he thinks about what he would do differently if he were starting his career over, defines what being successful means to him and reminds fellow performers to enjoy the journey of the business and embrace the chaos of it.
He gives his perspective to following your dreams no matter if someone tells you it's impossible. And he adds that if you can be talked out of pursuing something, it might be a blessing in disguise because if it was your true passion you would be unwavering in going after it. He talks about his career desires in five or ten years and what motivates him to keep working and challenging himself. He reflects on how much he loves the people in the voice over business and how grateful he is for his family who have stood by him through all the good times and tough times in his career.
Follow everyone on Twitter @vobuzzweekly @chuckduran @staceyjaswad @nolan_north and on Instagram @vobuzzweekly @staceyjaswad @reallynolannorth
Watch more videos and get the latest voiceover news, advice and updates on contests and giveaways at http://vobuzzweekly.com
CONNECT WITH US ON SOCIAL MEDIA
Facebook: http://www.facebook.com/VOBuzzWeekly
Twitter: http://www.twitter.com/VOBuzzWeekly
Instagram: https://instagram.com/vobuzzweekly
Pinterest: http://www.pinterest.com/vobuzzweekly/
VO BUZZ WEEKLY IS SPONSORED BY:
Demos That Rock
http://www.demosthatrock.com
Neumann Sennheiser Microphones USA http://www.neumannusa.com
http://en-us.sennheiser.com
Throat Coat Tea
http://www.traditionalmedicinals.com
Entertainer's Secret
http://www.entertainers-secret.com
Najla's Bodygood Bars
http://najlas.com/index.php/products/...
Stacey J. Aswad
http://www.staceyjaswad.com
Voiceover Essentials
http://voiceoveressentials.com
Voiceover T-Shirts, Hats, Jackets, and MORE!
http://www.vobuzzweekly.com/store.html
Have you ever wanted to be a voice actor? Maybe you've heard the voice from a movie trailer, TV commercial, video game, cartoon, celebrity impressions, internet or radio ad, and thought, "I want to do that!" Do you wonder what it takes to succeed in the voice over business? Or, are you a fan looking to finally put a "face to the voice" of the biggest and best celebrity voice artists? Well, your search is over!
VO Buzz Weekly is the hit global voice over web show that's inspiring, educating and entertaining viewers in over 85 countries around the world.
Every week, you get up close and personal with a top narrator, voice actor or actress from your favorite cartoons, animation, television promo, TV show, movies, audiobooks, movie trailer, TV commercials and video games, along with the top voice casting directors and agents working in the industry today. You'll get the inside scoop on how voice artists work from home in their own home studio!
Get tips for setting up your vocal booth and voice over equipment. Learn proper microphone technique and other critical skills to enhance your audio and find the right sound for your voice to nail voice over auditions and casting calls. Learn what to look for when seeking a voice coach, and peek behind the voice casting curtain to learn the secrets that improve every voice over audition and narration.
VO Buzz Weekly is so much more than just "how to do voice over." From voice coaching to home business advice, every episode is full of tips, inspiring personal stories and insights to help you succeed in the booming voice over industry, and in life. It's comprehensive voice over training like you've never seen before.
Whether you've been doing voiceover work for years, or are interested in voice acting, VO Buzz Weekly has something for you! Subscribe now and never miss an episode!