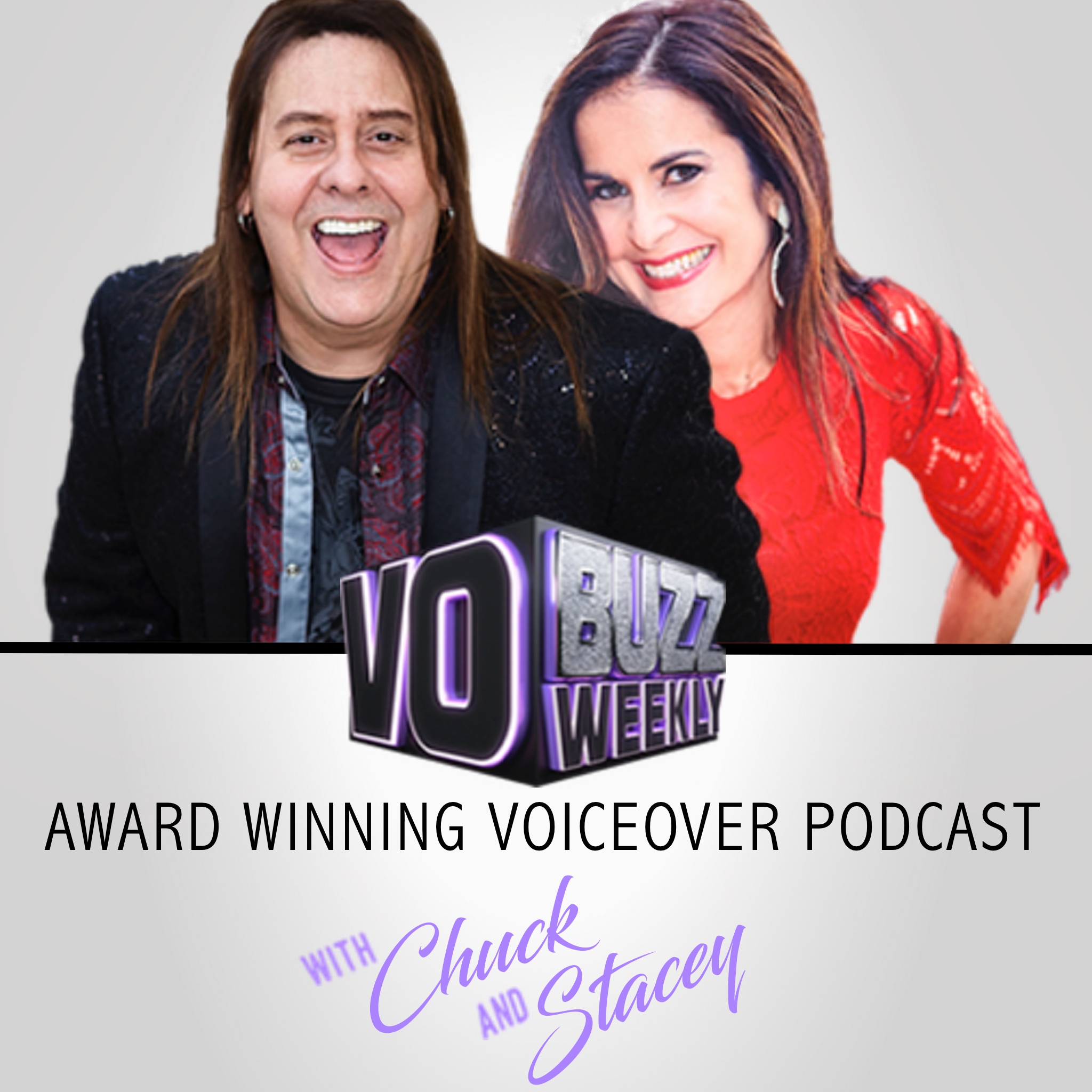 Chuck and Stacey Interview Ben Patrick Johnson, one of the top promo voices for networks like CBS and FOX, trailer voice for the new Trolls movie, Philomena, Lilo & Stitch, broadcast narrator and so much more. He is also a published author, fitness model, and human rights activist. Ben shares the story of how he got started working in talk radio in Minneapolis then continuing to work in radio and television upon moving to L.A. After a controversial exit as the on-camera host for EXTRA, he started doing voice over work and never looked back. He recalls the first voice over movie campaign he got for Lilo & Stitch and speaks to being versatile enough to work in different genres of VO from comedy and drama to kids & family.
Ben talks about auditioning and some things he has learned over the years like showing respect for every word on the page and knowing whom you are talking to in every story. Ben shares that his experience as a writer helps him fill in the blanks if he doesn't have all the information for a promo or trailer read. He stresses the importance of giving "the creatives" what they want and being patient especially in commercial sessions that can require dozens of takes versus promo and trailer sessions that can last a matter of minutes. Ben reflects on what has helped him have such a long career that include nurturing his professional relationships.
Ben is also able to ride the ups and downs in his career, going above and beyond for his clients and realizing that as a performer he cannot have "bad days". He talks about where his skills have come from over the years from comedy and acting classes and coaches like Joni Gerber and mentor, Don LaFontaine. Ben has started to coach select actors via Skype or Phone Patch, when he is available, helping them find their authentic sound and staying grounded and real. He reveals his journey overcoming drug and alcohol use and talks about the effects it had on his voice work. Now sober, he encourages people watching to find balance, be present to their creativity and live a healthy life.
Follow everyone on Twitter @vobuzzweekly @chuckduran @staceyjaswad @benpatrick90069 and on Instagram @vobuzzweekly @staceyjaswad @benpatrick90069
Watch more videos and get the latest voiceover news, advice and updates on contests and giveaways at http://vobuzzweekly.com
CONNECT WITH US ON SOCIAL MEDIA
Facebook: http://www.facebook.com/VOBuzzWeekly
Twitter: http://www.twitter.com/VOBuzzWeekly
Instagram: https://instagram.com/vobuzzweekly
Pinterest: http://www.pinterest.com/vobuzzweekly/
VO BUZZ WEEKLY IS SPONSORED BY:
Demos That Rock
http://www.demosthatrock.com
Neumann Sennheiser Microphones USA http://www.neumannusa.com
http://en-us.sennheiser.com
Throat Coat Tea
http://www.traditionalmedicinals.com
Entertainer's Secret
http://www.entertainers-secret.com
Najla's Bodygood Bars
http://najlas.com/index.php/products/...
Stacey J. Aswad
http://www.staceyjaswad.com
Voiceover Essentials
http://voiceoveressentials.com
Voiceover T-Shirts, Hats, Jackets, and MORE!
http://www.vobuzzweekly.com/store.html
Have you ever wanted to be a voice actor? Maybe you've heard the voice from a movie trailer, TV commercial, video game, cartoon, celebrity impressions, internet or radio ad, and thought, "I want to do that!" Do you wonder what it takes to succeed in the voice over business? Or, are you a fan looking to finally put a "face to the voice" of the biggest and best celebrity voice artists? Well, your search is over!
VO Buzz Weekly is the hit global voice over web show that's inspiring, educating and entertaining viewers in over 85 countries around the world.
Every week, you get up close and personal with a top narrator, voice actor or actress from your, television promo, TV show, movies, audiobooks, movie trailer announcer, TV commercials and video games, along with the top voice casting directors and agents working in the industry today. You'll get the inside scoop on how voice artists work from home in their own home studio!
Get tips for setting up your vocal booth and voice over equipment. Learn proper microphone technique and other critical skills to enhance your audio and find the right sound for your voice to nail voice over auditions and casting calls. Learn what to look for when seeking a voice coach, and peek behind the voice casting curtain to learn the secrets that improve every voice over audition and narration.
VO Buzz Weekly is so much more than just "how to do voice over." From voice coaching to home business advice, every episode is full of tips, inspiring personal stories and insights to help you succeed in the booming voice over industry, and in life. It's comprehensive voice over training like you've never seen before.
Whether you've been doing voiceover work for years, or are interested in voice acting, VO Buzz Weekly has something for you! Subscribe now and never miss an episode!