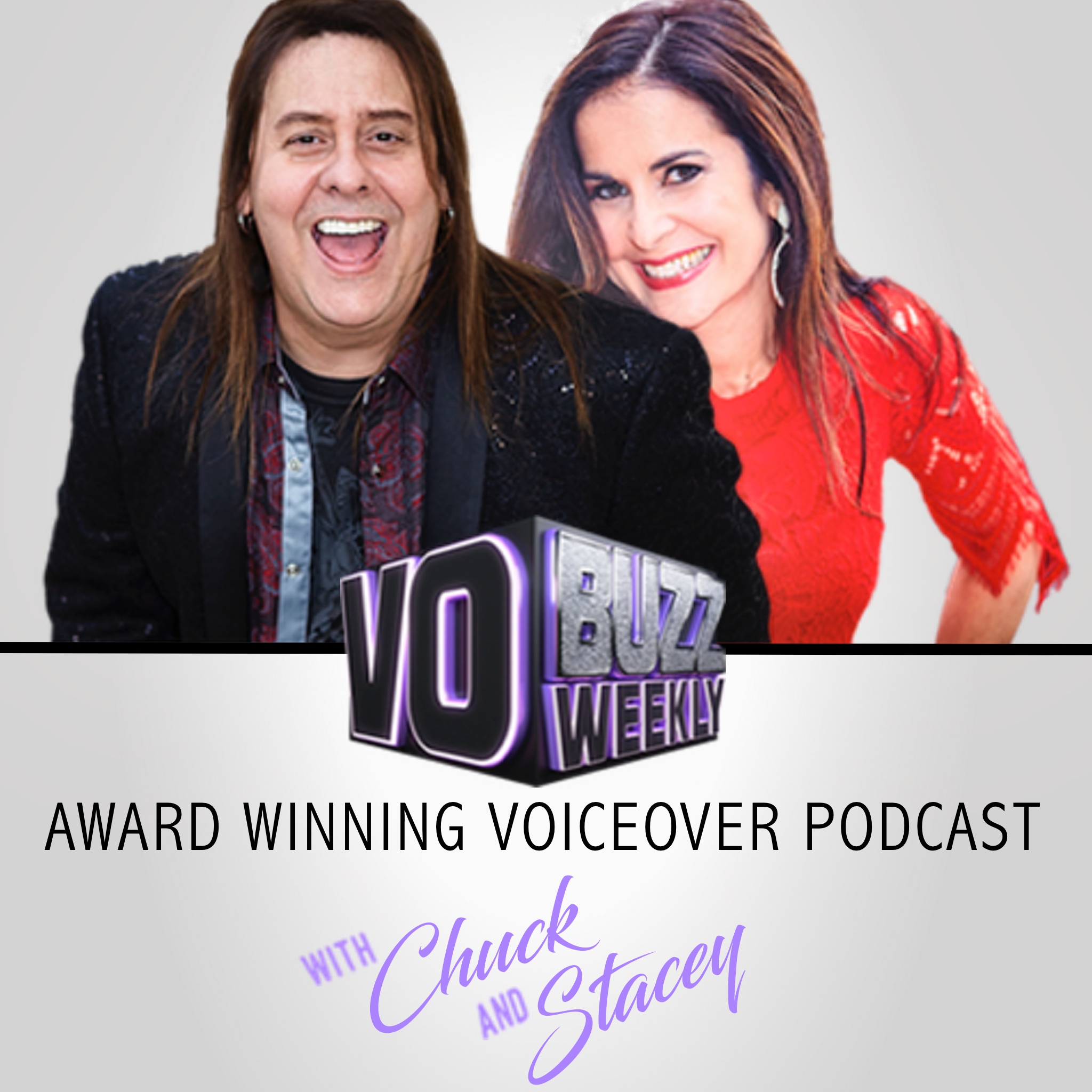 Chuck and Stacey's conclude their amazing 3 part Interview with Harvey and Cathy Kalemenson, the respected voice over casting directors and founders of Kalmenson & Kalmenson in Burbank, CA and creators of the Kalmenson Teaching Method, a sought after voice over acting curriculum. Cathy offers some great advice to aspiring voice over actors that includes not making a voice over demo before you're ready and taking time to find yourself and develop your acting and improvisation skills. To those already pursuing voice over that may have hit a plateau, they advise to stay fresh and genuine by taking inventory of who you are and all the different attitudes you bring to the table.
They reflect on the keys to their successful personal and professional partnership that includes lots of laughter, single malt Scotch, appreciating each other's strengths and anticipating one another's needs. And Harvey shares his personal motto: Go as fast as you can, as hard as you can, for as long as you can. The couple expresses gratitude for the great time as well as all the trials and tribulations that have brought them closer together and made them stronger.
They talk about the celebrity factor in voice over and answer what keeps them each inspired to continue working in voiceover casting and coaching. Harvey and Cathy share what they love and admire about each other from Cathy's tenacity to Harvey's desire to help people and be a protector. The two talk about some of their favorite, weird and most memorable projects with one being an epic Tom Hank's production called, Beyond All Boundaries. And the episode closes with Cathy spontaneously directing Stacey in order to reveal her favorite dessert and Harvey answers what he admires most about his parents. Viewers can learn more and register for classes at http://www.kalmenson.com
Follow everyone on Twitter @vobuzzweekly @kalmenson @chuckduran @staceyjaswad and on Instagram @vobuzzweekly @staceyjaswad
Watch more videos and get the latest voiceover news, advice and updates on contests and giveaways at http://vobuzzweekly.com
CONNECT WITH US ON SOCIAL MEDIA
Facebook: http://www.facebook.com/VOBuzzWeekly
Twitter: http://www.twitter.com/VOBuzzWeekly
Instagram: https://instagram.com/vobuzzweekly
Pinterest: http://www.pinterest.com/vobuzzweekly/
VO BUZZ WEEKLY IS SPONSORED BY:
Demos That Rock
http://www.demosthatrock.com
Neumann Sennheiser Microphones USA http://www.neumannusa.com
http://en-us.sennheiser.com
Throat Coat Tea
http://www.traditionalmedicinals.com
Entertainer's Secret
http://www.entertainers-secret.com
Najla's Bodygood Bars
http://najlas.com/index.php/products/...
Stacey J. Aswad
http://www.staceyjaswad.com
Voiceover Essentials
http://voiceoveressentials.com
Voiceover T-Shirts, Hats, Jackets, and MORE!
http://www.vobuzzweekly.com/store.html