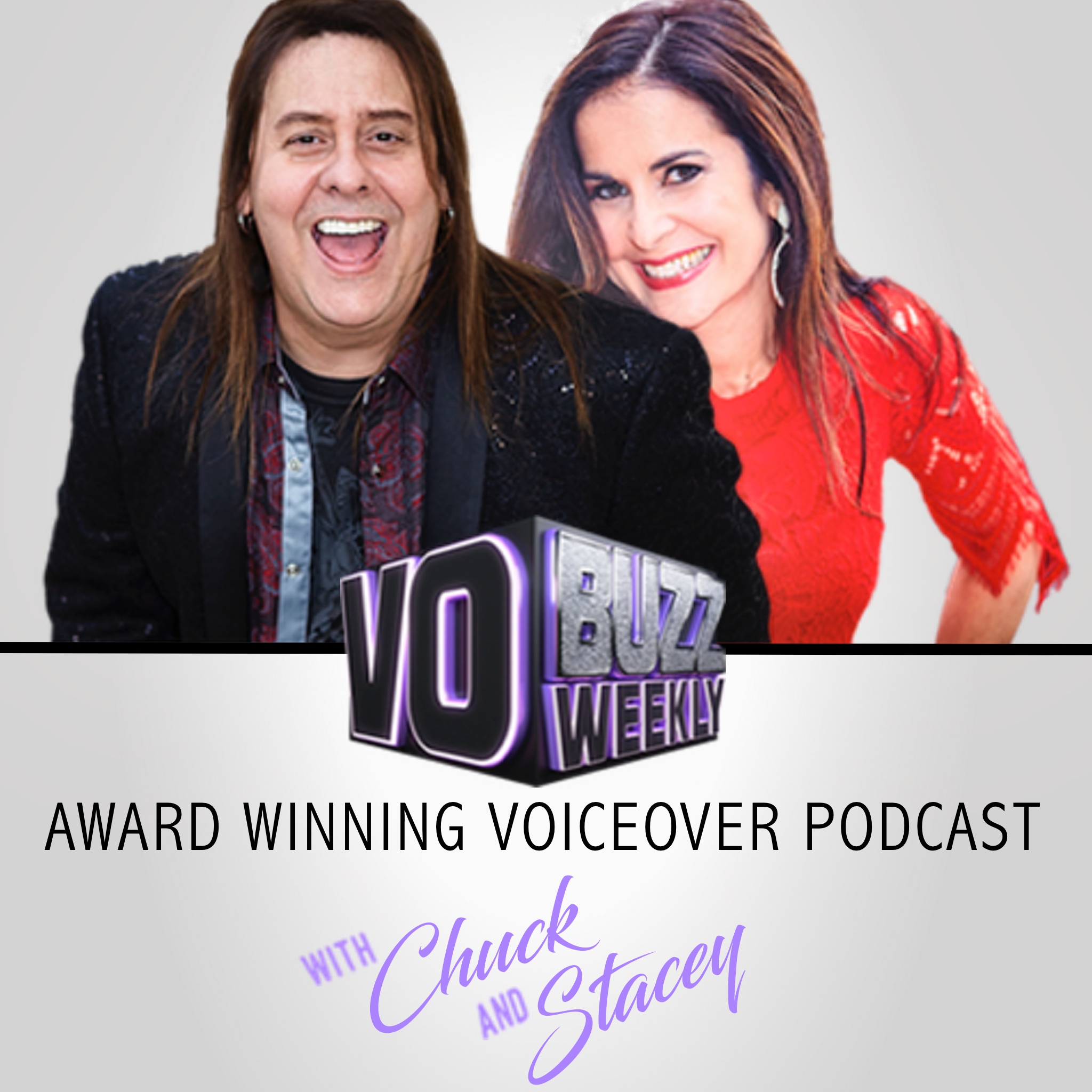 Chuck and Stacey are thrilled to share the rest of their conversation with Jim Meskimen, versatile TV, Film and Voice Over Actor of The Boondocks and Avengers Assemble, world's best celebrity impressionist, star of the original live show Jimpressions and host of the Celebrity Podcast on YouTube. Jim talks about his most challenging on-camera project to date and his audition philosophy of continuing to put himself out there, not overthinking it and having a fast turnaround.
He shares the things he won't do as an actor and breaks out some incredible impressions of Donald Trump, George W. Bush, Bill Clinton, Barack Obama, Tommy Lee Jones, Robert DeNiro and Morgan Freeman. He raves about his talented family and gives Chuck and Stacey a special copy of the award-winning audiobook he recently directed with a super talented cast that includes voice actors Nancy Cartwright and Fred Tatasciore.
Jim speaks to the inspiration for creating his one-man show, Jimpressions, and gives great advice for moving your career forward. He reflects on why he thinks he is still working and what he would do as a career if he weren't a performer. Jim talks about some of his biggest challenges when he was younger and what life changing advice helped him end his dependence on drugs. Jim goes on to encourage people to take control of their own lives and not rely on substances to be creative. He shares what projects he is working on for the future and his responsibility to be positive and put good out into the world.
Follow everyone on Twitter @vobuzzweekly @demosthatrock @staceyjaswad @jimrossmeskimen and on Instagram @vobuzzweekly @staceyjaswad @jimrossmeskimen
Watch more videos and get the latest voiceover news, advice and updates on contests and giveaways at http://vobuzzweekly.com
CONNECT WITH US ON SOCIAL MEDIA
Facebook: http://www.facebook.com/VOBuzzWeekly
Twitter: http://www.twitter.com/VOBuzzWeekly
Instagram: https://instagram.com/vobuzzweekly
Pinterest: http://www.pinterest.com/vobuzzweekly/
VO BUZZ WEEKLY IS SPONSORED BY:
Demos That Rock
http://www.demosthatrock.com
Neumann Sennheiser Microphones USA http://www.neumannusa.com
http://en-us.sennheiser.com
Throat Coat Tea
http://www.traditionalmedicinals.com
Entertainer's Secret
http://www.entertainers-secret.com
Najla's Bodygood Bars
http://najlas.com/index.php/products/...
Stacey J. Aswad
http://www.staceyjaswad.com
Voiceover Essentials
http://voiceoveressentials.com
Voiceover T-Shirts, Hats, Jackets, and MORE!
http://www.vobuzzweekly.com/store.html